Digital Agency Services in Edinburgh
We are a full service digital agency
When it comes to choosing a digital agency to make your online business dream a reality, you want more than just a supplier – you want a partner. At Optimise Web, we have the vision, insight and understanding to work closely with you to realise your unique needs and wants, as well as the technical acumen to bring your project together.
We're experts in all aspects of the digital world, from crafting a beautiful, functional website and monitoring its performance over time to building an online brand and marketing it effectively to an ever-increasing customer base. And for the few things we don't do in-house (such as content writing or video production), we're in touch with some very clever boffins who do. As such, we can manage the whole process from start to finish, taking the strain off you without compromising your input or control.
Web Design
There's nothing worse than a website which is difficult to navigate or takes too much time to load. At Optimise Web, we're adept at creating modern and visually attractive websites which are intuitive and simple to use and generate real interest and enquiries. This is especially valid for service-providing businesses which prefer a brochure-style website.
eCommerce
Back in 2007, Optimise Web was born when one of our clients asked us to revamp their ailing eCommerce website. After working our magic, the new-look site (developed using Magento) had already recouped their initial investment within six months and now is responsible for 75% of their entire income! As Magento eCommerce specialists, we pride ourselves on bringing the same excellence and an impressive return on investment to every job we work on.
Support / Maintenance
Designing, hosting and launching your website is only the beginning – you wouldn't buy a car with no insurance, would you? Our dedicated support and maintenance team will make sure your website stays online and up-to-date, 24/7. Think of us as those friendly warranty whizz-kids who fix your phone in next to no time whenever you drop it into the kitchen sink by accident.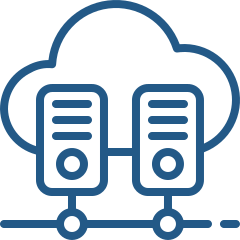 Hosting
Think of our UK-based dedicated servers as the digital equivalent of Fort Knox, offering top spec hardware, maximum security and peace of mind. With a guaranteed uptime of 99.9% and super-fast servers fine-tuned for optimal performance, we also offer Google's PageSpeed module as standard, which positively influences your website's rankings on the search engine behemoth.
Training
At Optimise Web, we firmly believe in sharing the wealth – and there's nothing more valuable than knowledge. We'll teach anyone and everyone how to master WordPress, Magento, SEO, Google Analytics and AdWords, regardless of whether you're our client or not. That means that once you're up and running, you can make day-to-day amendments without the need for collaboration with us, giving you the freedom to express yourself fully with additions, tweaks and new creations.
Digital Marketing
There's no point in having the most beautiful website in the world if no-one knows about it. We will work closely with you to craft an agile digital marketing strategy that is tailored to mirror your visions, goals and values, reaching new customers and retaining old ones through a mixture of search engine optimisation (SEO), online advertising, social media campaigns and other avenues.
Bespoke Applications
Do you need an online booking system? Perhaps you already have several systems in play and want to integrate them with each other? Whatever your unique circumstances, we can write code to surmount any and every single problem – our bespoke solutions can meet the requirements of any quandary. Technology, eh?